Guitar Links
Welcome to GuitarPeddler.com

The easy-to-use Discount guitar superstore. Shop here for thousands of guitars, and accessories including Washburn Guitars, Digitech Pedals, Marshall Heads, Guitar Strings, Gig Bags, Acoustic Guitars, and more. View our complete list of guitar brands and accessories. Thank you for shopping at our guitar store!

Complete Listing of
Guitars and Accessories
6514 guitar and guitar accesories online and available as of 2-24-2018.

A
Acoustic Bass, Dean (13)
Acoustic Bass, Ibanez (29)
Acoustic Electric Guitars (53)
Amp Heads (28)
Amps, Acoustic (67)
Amps, Ampeg (75)
Amps, Battery Powered (50)
Amps, Behringer (68)
Amps, Combo (88)

C
Amps, Crate (30)

A
Amps, Fender (60)
Amps, Half Stack (32)
Amps, Headphone (64)
Amps, Ibanez (36)
Amps, Line 6 (54)
Amps, Marshall (82)
Amps, Mini (71)
Amps, Pignose (10)
AMps, Reverb (53)
Amps, Roland (56)
Amps, Soldano (29)
Amps, Tech 21 (29)
Amps, Vintage (11)
Amps, Vox (67)

B
Bass Amps (60)
Bass Amps, Behringer (33)
Bass Amps, Eden (39)
Bass Amps, Ibanez (19)
Bass Amps, SWR (30)
Bass Amps, Tech (31)
Bass Cables (4)
Bass Guitars, Epiphone (34)
Bass Guitars, ESP (29)
Bass Guitars, Fender (30)
Bass Guitars, Ibanez (53)
Bass Guitars, Yamaha (8)
Bass Preamps (15)
Bass Strings, D'Addario (52)
Bass Strings, Dean Markley (18)
Bass Strings, Fender (37)
Bass Strings, GHS (35)
Bass Strings, Rotosound (30)

C
Custom Guitars (48)

D
Danelectro (32)
DOD (28)
Dreadnought (90)
Dulcimers (2)

E
Ebtech (11)
Electric Bass (1)
Electric Bass, Fender (70)
Electric Bass, Yamaha (43)
Epiphone Guitars (30)

F
Fender Mustangs (15)
Fender Stratocasters (59)
Fender Telecasters (41)
Fret Free Bass (12)

G
G&L Guitars (59)
Gibson Flying V (4)
Gibson Guitars (23)
Gibson SG (26)
Gig Bags (60)
Goth Guitars (4)
Guitar Accessories (30)
Guitar Amps (48)
Guitar Cables (54)
Guitar Capos (11)
Guitar Care (9)
Guitar DVDs (34)
Guitar Effects (38)
Guitar Foot Controls (5)
Guitar Instruction (33)
Guitar Necks (46)
Guitar Pickups (60)
Guitar Preamp (51)
Guitar Slides (6)
Guitar Strings, D'Addario (49)
Guitar Strings, Elixir (10)
Guitar Strings, Fender (9)
Guitar Strings, Martin (44)
Guitar Tuners (19)


G (Continued)
Guitar Videos (35)
Guitar Wireless (66)

H
Half Stacks (33)
Head Bass Amps (87)
Headphone Bass Amps (2)
Heads, Ampeg (47)
Heads, Behringer (22)
Heads, Marshall (30)
Heads, Randall (40)
Heads, Soldano (26)
Hum Eliminators (15)

L
Left Handed Bass (39)
Left Handed Electric Guitars (51)
Les Paul Guitars (60)
Limited Edition Guitars (59)
Loop Stations (36)

M
Mandolins, Electric (11)
Martin Guitars (13)
Metronome (12)
Modeling Guitars (51)
Modeling Processors (16)
Multi Effects (75)
MXR (30)

N
Nylon String Guitars (16)

P
Pedals, Boss (60)
Pedals, Compressor (64)
Pedals, Delay (55)
Pedals, Digitech (46)
Pedals, Distortion (59)
Pedals, Dunlop (61)
Pedals, Echo (49)
Pedals, Electro-Harmonix (90)
Pedals, Flange (20)
Pedals, Ibanez (41)
Pedals, Morley (41)
Pedals, Overdrive (60)
Pedals, Phase (40)
Pedals, Reverb (40)
Pedals, Shifter (39)
Pedals, Sustainer (34)
Pedals, Tremolo (18)
Pedals, Vibe (33)
Pedals, Volume (26)
Pedals, Voodoo Lab (48)
Pedals, Vox (38)
Pedals, Wah Wah (73)
Pedals, Whammy (16)
Picks (51)
Picks, Dunlop (47)
Picks, Fender (16)
Picks, Gibson (10)

R
Rocktron (31)

S
Speaker Cabinets (90)
Squier Guitars (22)
Strings, D'Addario (90)
Strings, Dean Markley (52)
Strings, Ernie Ball (88)
Strings, Fender (11)
Strings, GHS (38)
Strings, Nickel (30)
Strings, Schecter (56)
Studio Guitars (38)

T
Tech 21 (30)
Travel Guitars (56)
Tuners (60)
Tuners, Boss (33)
Tuners, Fender (30)
Tuners, Korg (16)
Tuners, Peterson (22)
Tuners, Qwik (4)
Tuners, Sabine (2)

U
Upright Bass (6)

V
Voodoo Lab (50)

W
Washburn Guitars (10)

Y
Yamaha Guitars (52)

---
---
Guitars and Accessories
---
NOTICE: All product prices, availability, and specifications
are subject to verification by their respective retailers.

Copyright © 2015 Dominant Systems Corporation
info@guitarpeddler.com Privacy Policy
Last Modified : 2-24-2018

Hot Deals in
Guitars and Accessories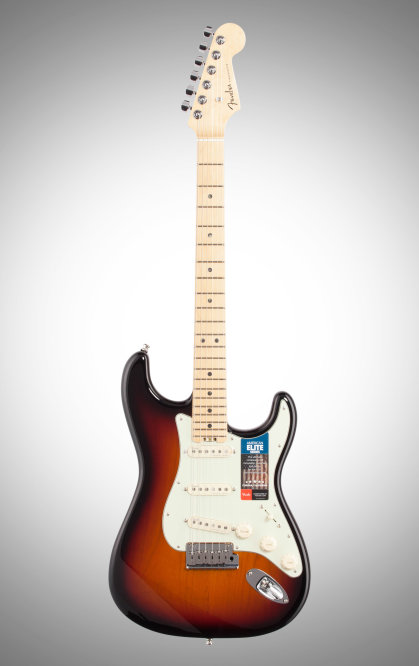 Fender American Elite Stratocaster Electric Guitar (Maple, with Case)
$
at Zzounds.com on 2-24-2018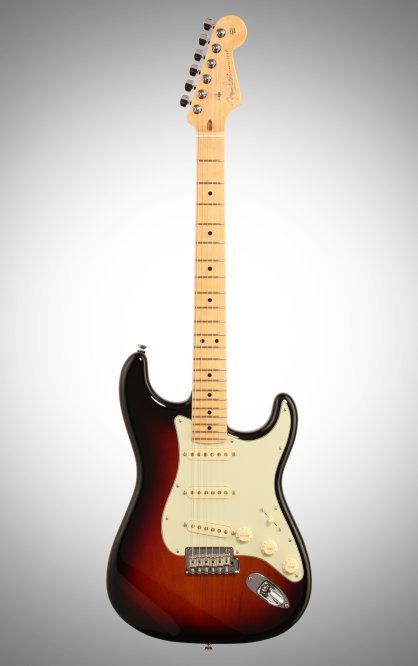 Fender American Pro Stratocaster Electric Guitar, Maple Fingerboard (with Case)
$
at Zzounds.com on 2-24-2018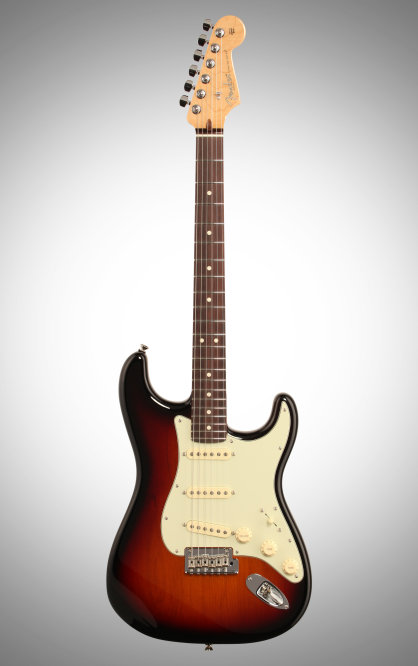 Fender American Pro Stratocaster Electric Guitar, Rosewood Fingerboard (with Case)
$
at Zzounds.com on 2-24-2018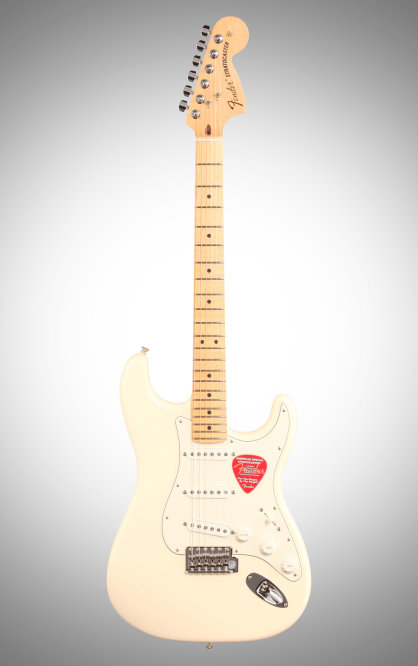 Fender American Special Stratocaster (Maple, with Gig Bag)
$
at Zzounds.com on 2-24-2018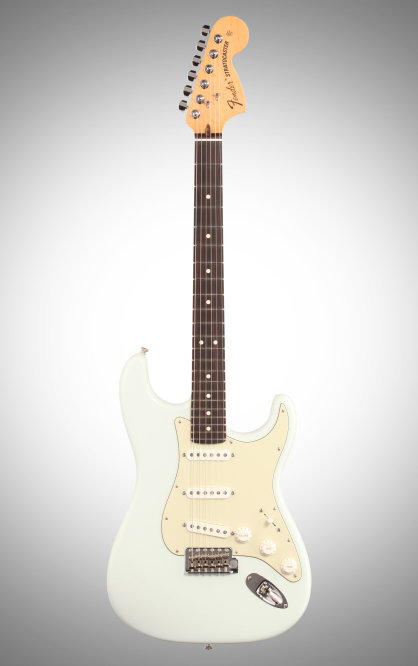 Fender American Special Stratocaster Electric Guitar (with Gig Bag), and Rosewood Fingerboard
$
at Zzounds.com on 2-24-2018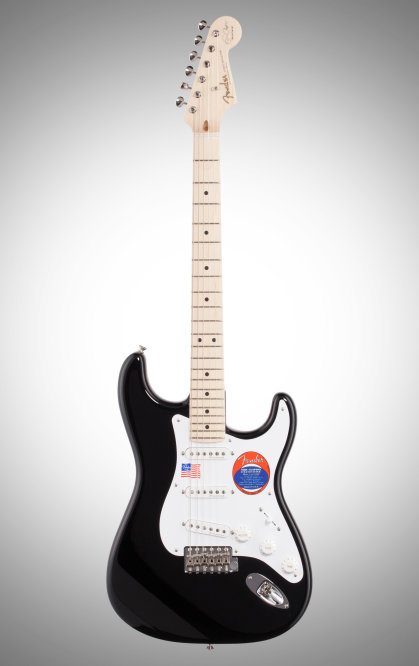 Fender Artist Series Eric Clapton Signature Stratocaster (Maple, With Case)
$
at Zzounds.com on 2-24-2018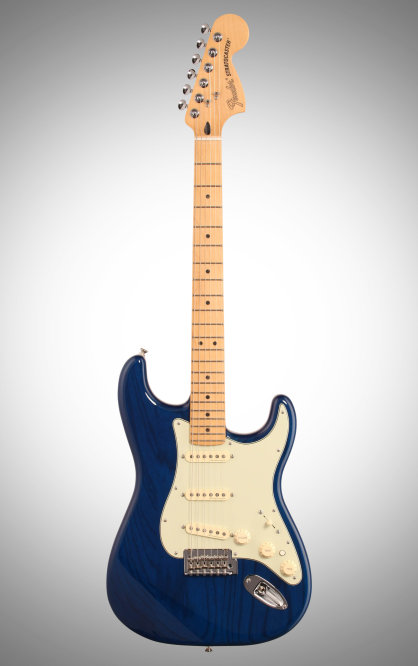 Fender Deluxe Stratocaster Electric Guitar (Maple Fingerboard, with Gig Bag)
$
at Zzounds.com on 2-24-2018



Fender Limited Edition Jimi Hendrix Monterey Stratocaster Electric Guitar (with Gig Bag)
$
at Zzounds.com on 2-24-2018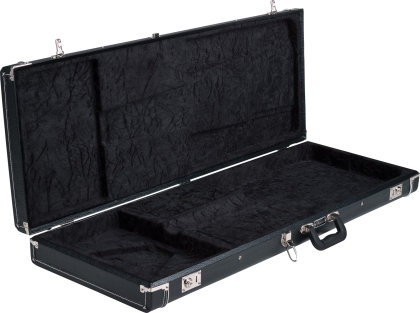 Fender Pro Series Stratocaster and Telecaster Case
$
at Zzounds.com on 2-24-2018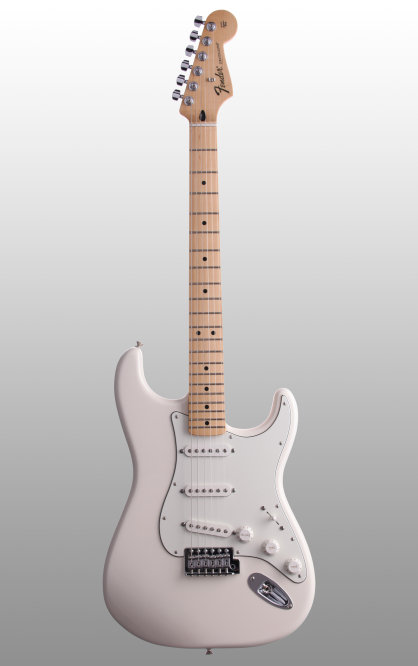 Fender Standard Stratocaster Electric Guitar, with Maple Neck
$
at Zzounds.com on 2-24-2018